Imahashi 
With years of experience and dedication to excellence, our craftsmen are continually creating new technology to ensure the finest possible lapidary machinery … accept no imitation!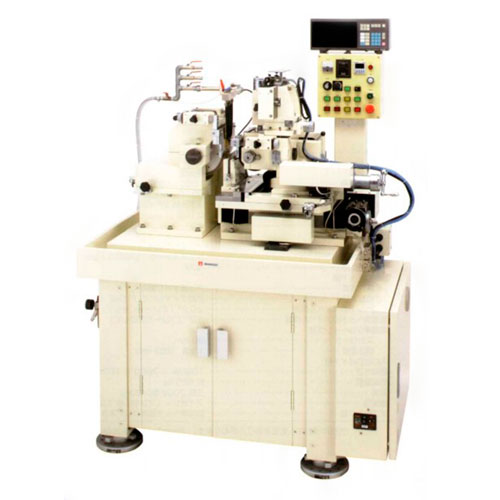 The Centerless Grinder
Imahashi has created two Centerless Grinders; the Model CG-7 was designed and manufactured for the small and minute diameter, high-precision through-feed grinding of ceramics, super hard alloys, other nonmetals, and more. A sliding bearing made of a special alloy is used for both the grinding wheel spindle and the regulating wheel spindle.
The Model CG-4, designed with similar purpose to it's counterpart, but with a unique flexibility, the structure is such that the blades can be moved forwards and backwards;  and when installing a specially designed grinding wheel, blade tips can be produced on the machine.
The Faceting Unit
One of the leading faceting machines for professionals and hobbyists ever offered for lapidary work. This versatility and craftsmanship of this unique piece of machinery is incomparable. It has multi-purpose in that it can produce the highest quality faceting, as well top quality cabochons.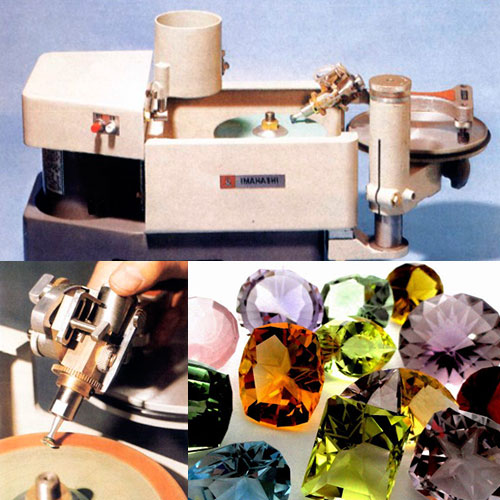 Contact us for more information and acquisition of the highest quality Lapidary systems!