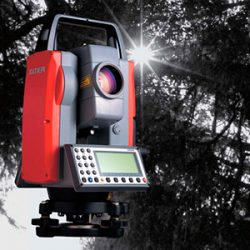 Total Station
A total station or TST (total station theodolite) is an electronic/optical instrument used in modern surveying and building construction. The total station is an electronic theodolite (transit) integrated with an electronic distance meter (EDM) to read slope distances from the instrument to a particular point.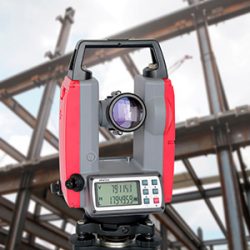 Electronic Theodolite
Theodolites are used mainly for surveying applications, and have been adapted for specialized purposes in fields like meteorology and rocket launch technology.  When the telescope is pointed at a target object, the angle of each of these axes can be measured with great precision, typically to seconds of arc.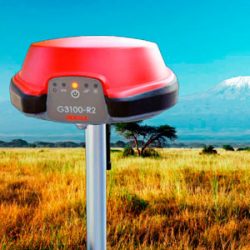 GNSS/RTK Differential GPS
Real Time Kinematic (RTK) satellite navigation uses measurements of the phase of the signal's carrier wave, rather than the information content of the signal, and relies on a single reference station or interpolated virtual station to provide real-time corrections, providing up to centimeter-level accuracy.